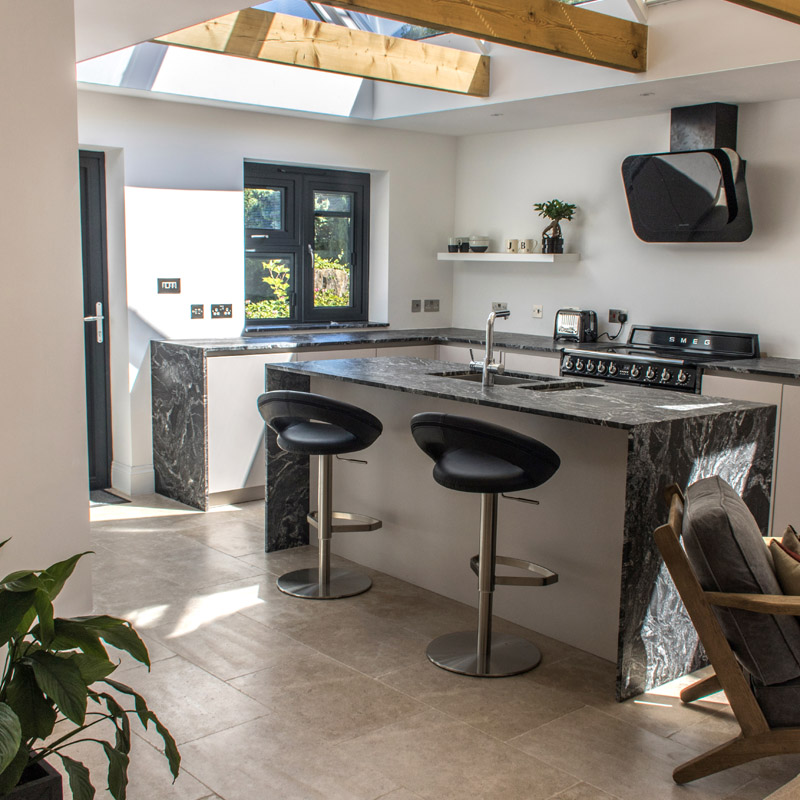 OVERVIEW
Let us help you make your house a home with luxurious interior design. We
offer
everything from
design to budget planning
 to create something you truly love.
01. PLANNING & DESIGN
With interior design, you can take any space and make it your own. Let us help you achieve your dream with custom design. dFinal Touch will create plans based on your ideas, provide fresh inspiration, and help you make the most out of every room in the house. To ensure that everything is ready, we'll help you apply for planning permission before the project starts. Interior design is about more than what works, it's about what makes a space yours.
02. KITCHEN DESIGN
The kitchen is a centerpiece of your home, and it should be treated that way. We can make your cooking space beautiful with design, custom fitting, bespoke furniture and cabinetry, kitchen worktops, and more with our full-service solutions. The dFinal Touch Team brings in qualified workers at every step of the construction process, including GAS Safe engineers, to ensure that your kitchen is fitted and finished to the highest standards.
03. BATHROOM DESIGN
A bathroom can make or break a home. Great bathroom design is crucial to ensuring that you make the most of this important room, and we can help. Our specialists can renovate your existing room or design a bathroom that maximises the available space and lighting in a new build. When you're happy with the design, our fitters will bring it to life with high quality tilling, fittings, and fixtures.
04. EVERYTHING ELSE
The dFinal Touch team can handle all of your interior design needs, from bespoke furniture to custom flooring. We hire qualified workers, with experience in the technical and cosmetic details of every job, so we can work with you to finish projects ranging from the mundane to the one of a kind. Contact us for more information or visit our portfolio to see our work.