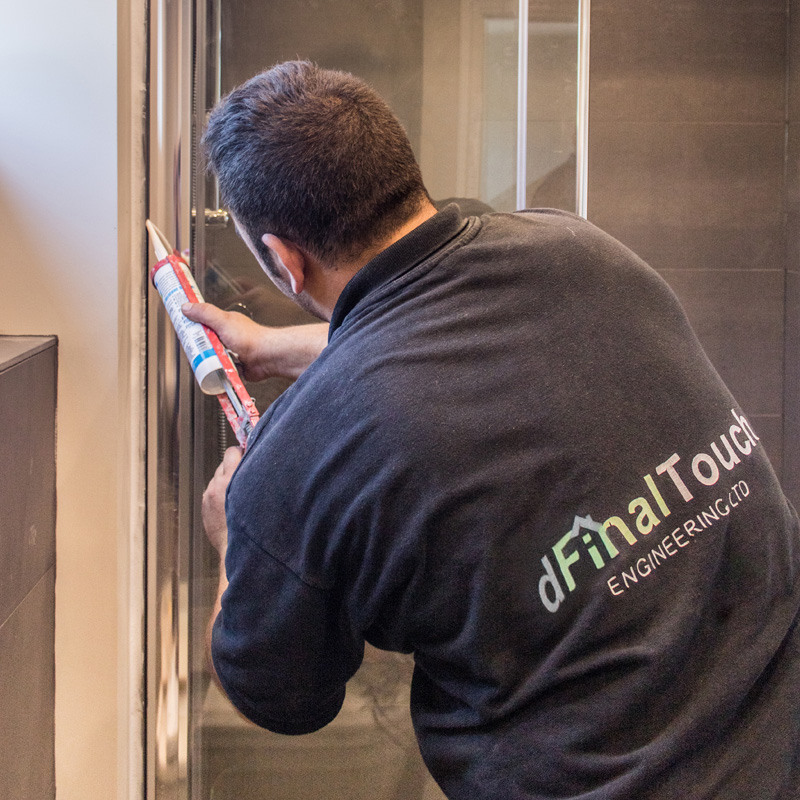 OVERVIEW
Need a fresh touch? Our experts provide complete property refurbishment and renovation solutions to help you create your dream home.
Diversely skilled and extremely effective, we can make your renovation simple.
01. CONSULTATION PHASE
A great renovation will make something you love out of something you don't. We can help you turn your house into the home you've been dreaming of. The team at dFinal Touch are experts in creating liveable spaces, and we offer everything from design and consultation to complete renovation with unmatchable workmanship. Our services include painting, wood flooring, cabinets, bespoke furniture, kitchen worktops, cupboards, scaffolding and much more. We work with you to plan renovations within your budget.
02. COST EFFECTIVENESS
It's far more cost-effective to get everything right at the concept stage, rather than having to make changes during construction. If you want the very best outcome for the best price, you need our team on your side. Our Our team is capable of finalising projects up to 50% faster than our competitors, with no compromise on quality, to reduce total project budget.
03. DESIGN PHASE
From rooms to doorways, to paint, the design phase will help you determine the final look and feel of your building. We commit to every project 100% and we will work with you to create a feasible and practical design for your structure. Our goal is to create a result that you will love just as much or more than your ideas.
04. CONSTRUCTION PHASE
Our combination of project commitment and unique ideas allows us to offer fresh inspiration. We handle a wide range of custom renovation projects from stair remodels, and complete room remodels to enlarge your kitchen or bathroom. Plus, with a large team at our disposal, top of the line tools, and dedicated professionals, we can complete your project on time so you can get back to living.